From Orbit
From Orbit marks 3 years of development
---
Three years ago today, I committed the first revision of From Orbit into SVN.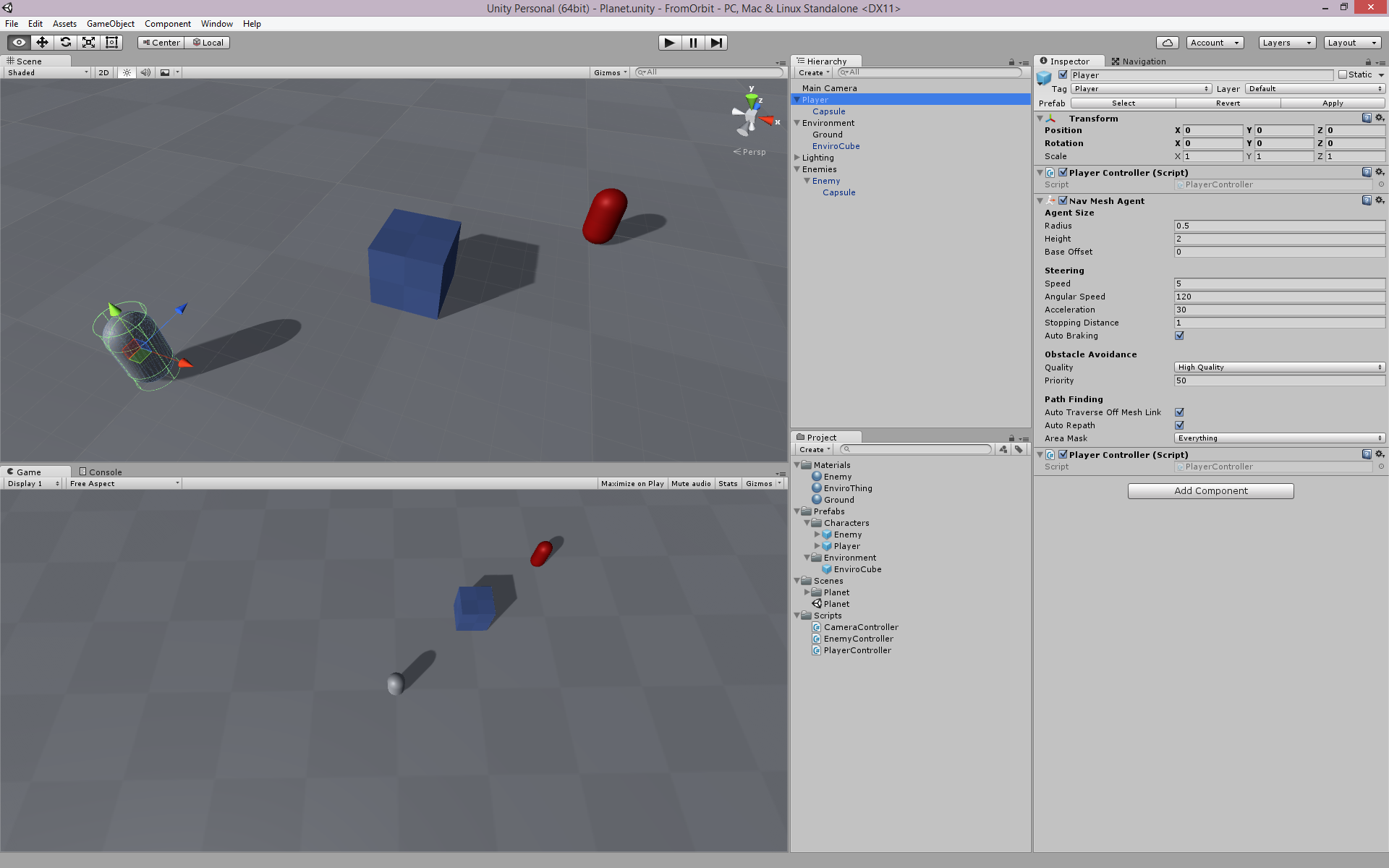 Which is, by some coincidence, the same day eight years ago that I registered @tentaclehead and tentaclehead.com. At the time I didn't have any specific plans for what to do with Tentacle Head, but when From Orbit came around 5 years later, it finally had a purpose.

As a side project, working weekends and evenings, I've put in about 1100 hours so far over the past three years. And that's not including the time other people on the team have spent on music, sound effects, and art.
The finish line is drawing near and I hope to have From Orbit finished and out into the world this summer.